ATTENTION
Due to the Covid-19 Pandemic, The Navajo Nation Addressing Authority office and the Navajo Nation Government have re-opened with very limited services. Therefore, our office will remain closed to the public, but we will continue to receive Physical Address Verifications requests strictly online (electronically), email, or fax.
NN CHAPTERS & THE PUBLIC:
If you will be using the online weblink, please click on this weblink at https://arcg.is/reDTu to fill out an online form.
For regular fax submission, fax your application (must have Adobe Acrobat Reader which is a free download at www.adobe.com) and include your required credentials to the Fax number (928) 871-7189.
 
You may also use a QR Code to scan with your smartphone or tablet, and it will provide you an online webpage link and click on it and it will take you to the online form where you can fill in and upload your credentials.
***For those that are sending or dropping off your PAV packets through USPS Mail or at our building, please disinfect your document contents before mailing/dropping them off. Thank you.***
*******************
All scheduled 2020 LRAC & PAV training will be CANCELED until further notice
*******************
(The Public is Not Allowed in the Building)
Navajo Nation Addressing Authority is located North of the NN Police Department next to the NN Fire Department in Administration Building #2; Bldg #2296 on the 2nd Floor. You may enter the Plus Code:  MWGV+357, Window Rock, AZ in your phone's Google Map App to show you directions to our building.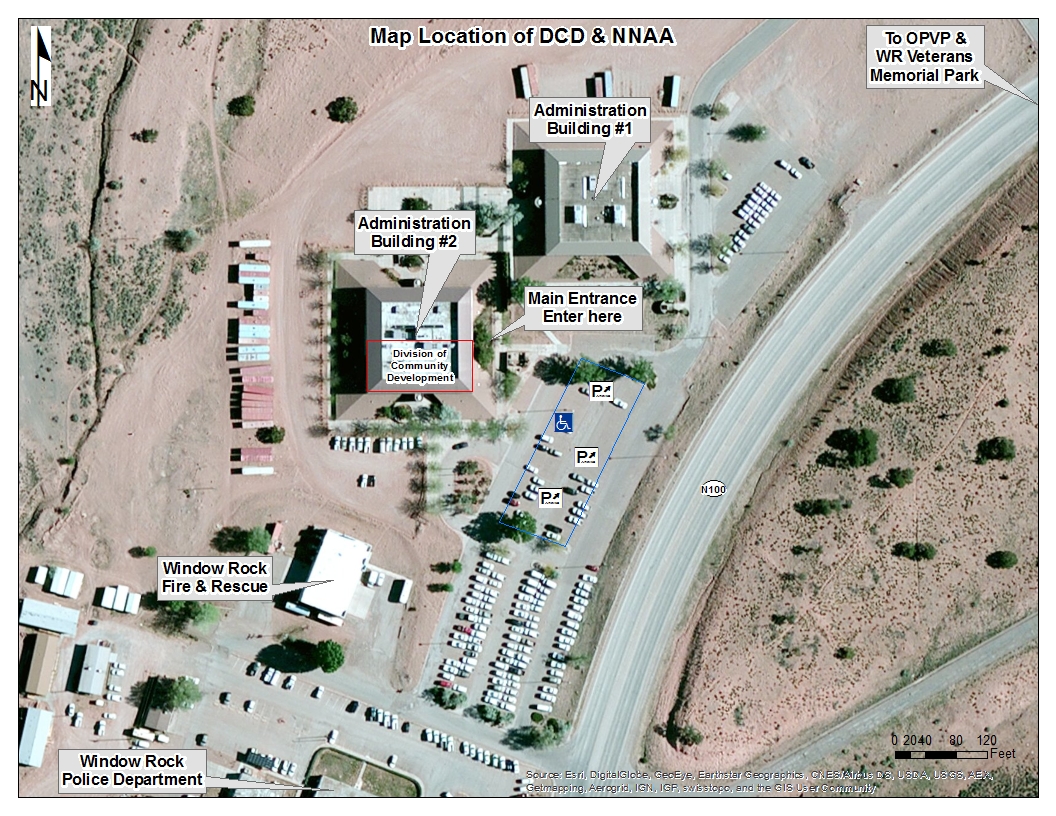 NNAA OFFICE HOURS:
CLOSED: Saturday & Sunday
MONDAY – FRIDAY:

 

8:00 AM to 5:00 PM
(The public is not allowed in the building at this time, but please contact us by phone or email or see our NNAA Staff Directory link above on the left panel.)